Mobylette Engine Tested at Classic Moped Spares!
What a great Christmas present to uwrap for 2017!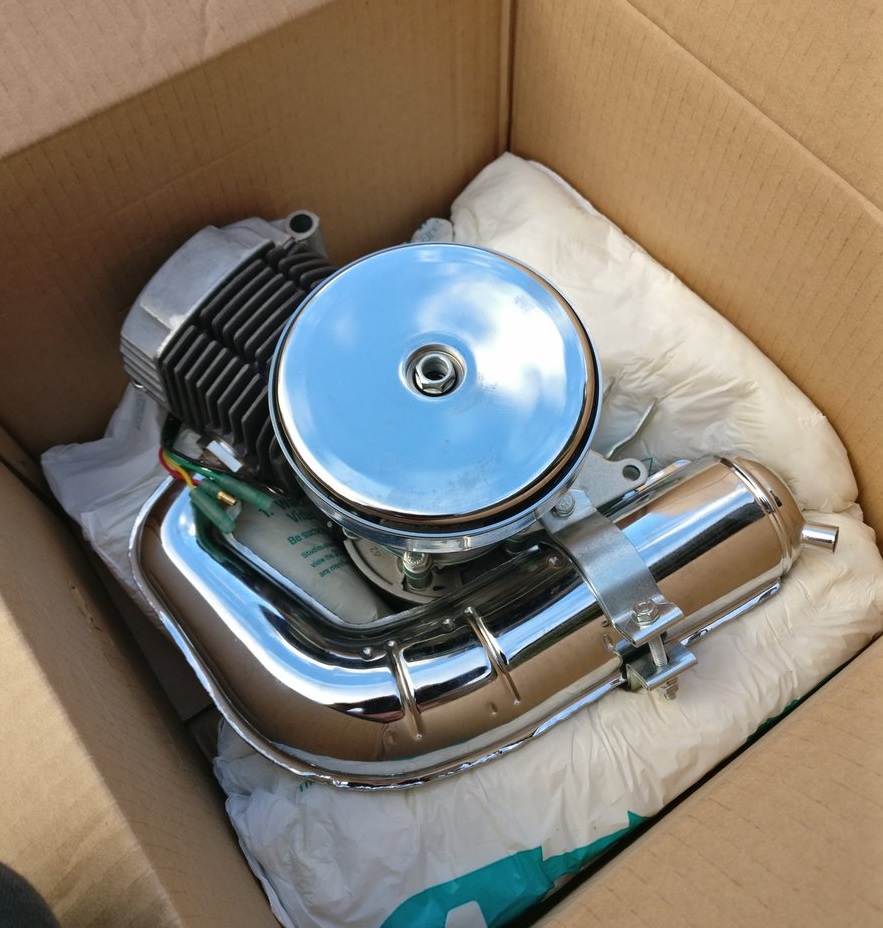 This New Engine Straight out of the Box is being tested!
The engine was fitted to a 1970 Raleigh Runabout Moped. This is the first time in 50 years since the Raleigh Runabout was introduced that a new replacement engine has been succesfully fitted and tested making it an extremely proud moment for myself Moped Malc at Classic Moped Spares.
We have been supplying parts to keep the older engines running for many years, but sometimes it may not be possible to salvage an engine that has been outside in poor conditions. These new engine also offer more power and smoother electronic ignition performance.
Fitting:
Fitting is not straight forward and we are currently trying to compile a quick guide to make this process easy for you
The engine has electronic ignition and first impressions are that it was much more powerful that the original. It ran very smoothly and we have done a quick video.
To order yours please get in contact
Fitting these correctly is a specialist job
Please do get in contact for more information or to pre-order one. Due to the high value of these items we will only keep a small number in stock so lead time for delivery may be about 2-3 weeks.