Fitting Contact Poiints can be a little bit tricky as anyone with stumpy fingers like me knows!
It is essential to have the correct tools to se the correct gap and acertain top dead centre.
We supply a large range of these tools for working on your Mobylette or other moped engine which including piston stops and top dead centre guages.
We also have a large range of contact points including both aftermarket and genuine available. We have fitted both to different mopeds over the years and when fitting points sometimes a little bit of fettling is required to ensure that they work. It essential to ensure that they open and close as they should. Also replacing the condensor can be a good option when you have the cover removed.
These original type NOVI contact points have just arrived in stock. Only slightly more expensive, it is personal choice which type you use.
https://www.classicmopedspares.com/catalogsearch/result/?q=novi+points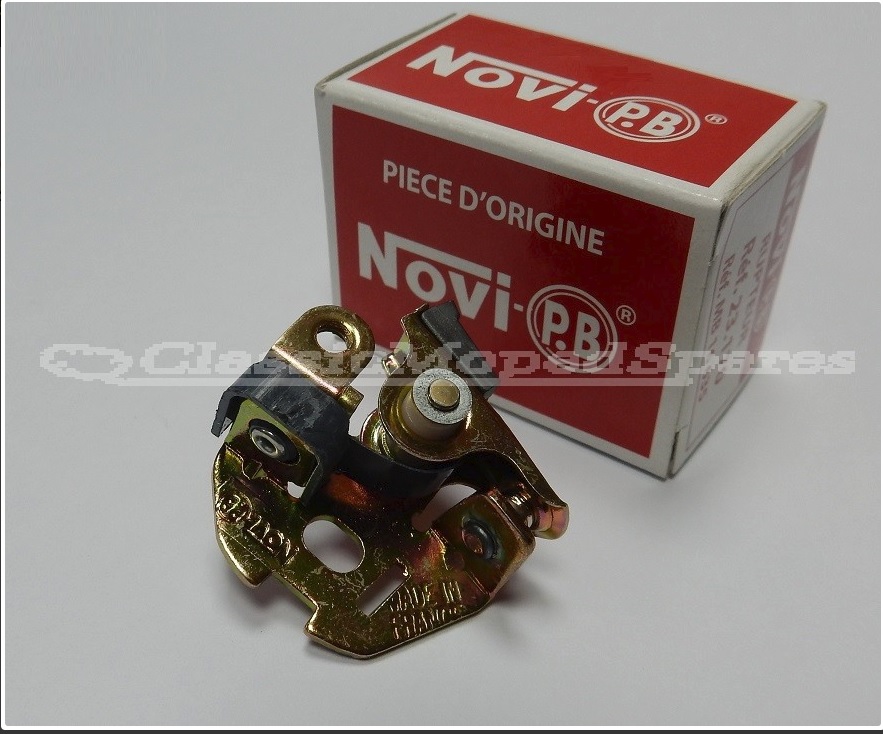 Read More